Warren Buffett's New Endeavor: Investing in Israel Bonds
Renowned stock market guru and Chairman of Berkshire Hathaway Inc., Warren Buffett, renowned for his astute investment acumen, has unveiled an unexpected proposition: consider purchasing Israel's bonds.
Warren Buffett's New Endeavor: Investing in Israel Bonds
Buffett, recognized globally for his stock market insights, recently hosted exclusive luncheons and dinners in the vibrant city of New York, aimed at promoting investment in Israeli bonds. The outcomes of these gatherings were exceptionally encouraging, amassing an impressive $150 million in investments. The Development Corp. for Israel, the entity responsible for the sale of Israeli bonds, reported these remarkable figures.
Buffett's fame primarily stems from his fervent advocacy for stocks, consistently advising novice investors to channel their funds into low-cost stock index funds. His perpetual optimism about the stock market's upward trajectory over the forthcoming decades has become almost legendary.
Nevertheless, Buffett is now redirecting his focus towards bonds, acknowledging that many affluent individuals prioritize wealth preservation over higher returns. It is this affluent demographic that he seeks to attract with his novel proposal.
READ MORE:
"I do not typically endorse bonds as a general investment option," Buffett emphasized in an exclusive interview. "However, I do assure them that investing in Israeli bonds ensures repayment." Interestingly, it was at the tender age of seven that Buffett's fascination with bonds was first ignited, when he requested the book "Bond Salesmanship" as a Christmas gift.
The rationale behind Buffett's affinity for Israeli investment
The rationale behind Buffett's affinity for Israeli investment is rooted in the nation's success story, akin to that of the United States. Both countries have blossomed as relatively new entities, founded upon the principles of open markets and a spirit of entrepreneurship. "Considering achievements beyond financial gains, I genuinely believe it is an exceptional choice," Buffett affirmed.
Inextricable links between Warren Buffett and Israel, as well as the American Jewish community, stretch back for decades. Notably, Buffett's first wife, Susie, maintained friendships within the Jewish community and even journeyed to Israel herself. The profound influence of numerous Jewish mentors in his life was a sentiment Buffett candidly shared during the recent dinner event, as recounted by real-estate magnate Larry Silverstein, an attendee of the occasion.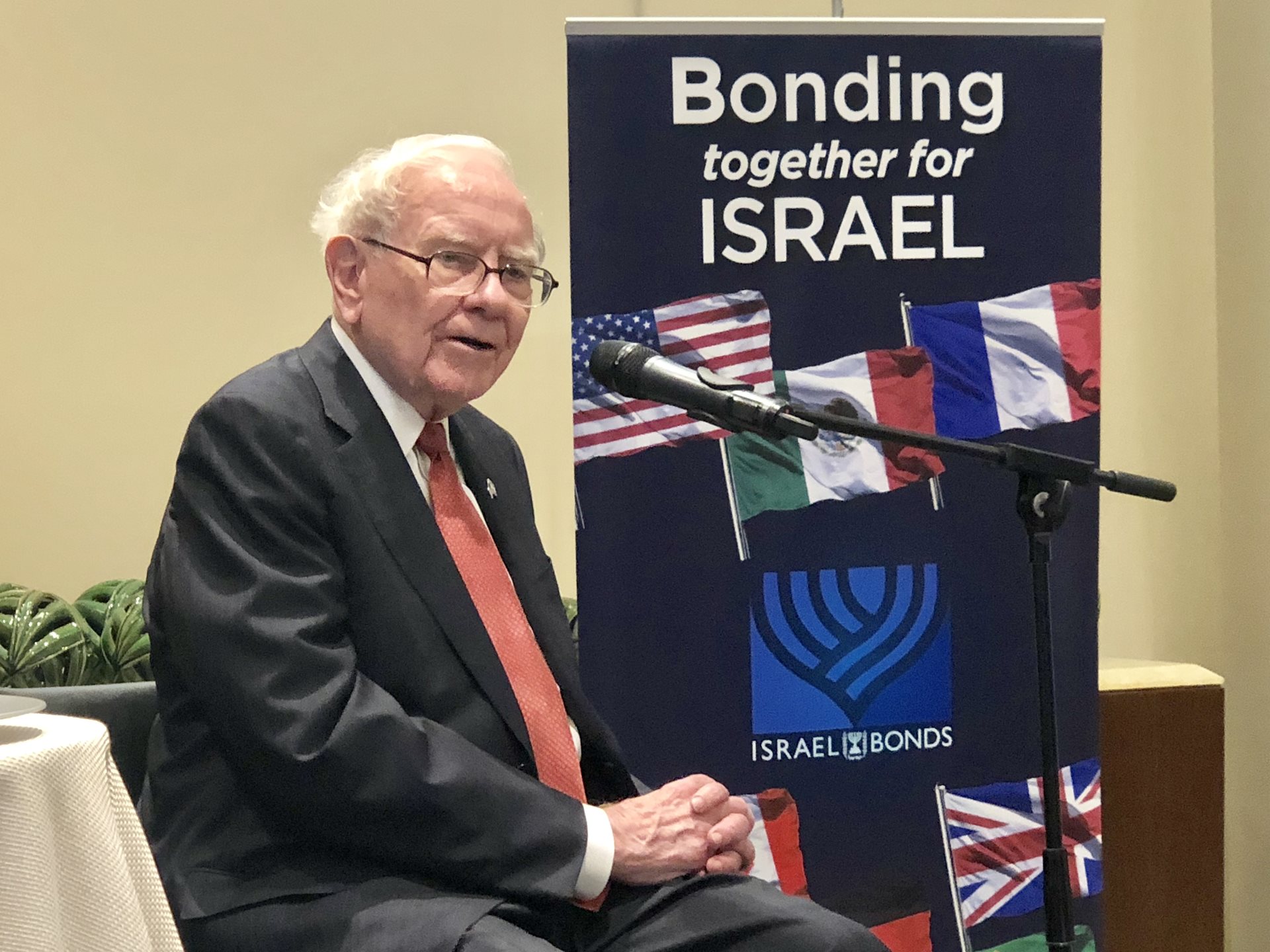 The distinct nature of Development Corp. for Israel bonds lies in their non-tradable nature; they are issued and retained until maturity. An analysis of a recent 10-year bond issue by Development Corp. reveals an enticing yield of 3.72%.
A comparison to the benchmark 10-year Israel government bond is noteworthy, with a yield of 2.055% as of Wednesday, according to Thomson Reuters. This figure marks a decrease from the 2.063% noted at the close of the previous year. Falling yields accompany rising bond prices, a phenomenon observed in this context. Notably, Israel's economy witnessed a robust growth rate of 4% last year and is projected to sustain a growth rate of 3.25% in the ongoing year, as highlighted by the Organization for Economic Cooperation and Development. Furthermore, Israel's currency has exhibited strength against the dollar throughout the year, leading the nation's central bank to maintain a record-low benchmark interest rate in the previous month.
Warren Buffett's engagement with Israeli bonds found its inception last year when Berkshire Hathaway Guard Insurance Cos., a commercial insurer under Berkshire's umbrella, held maturing Israeli bonds. The Development Corp. for Israel, colloquially known as Israel Bonds, subsequently initiated dialogue with Buffett's conglomerate regarding reinvestment possibilities. Stuart Garawitz, Israel Bonds' Vice President of Sales, revealed that Buffett's genuine support for Israel served as a driving factor. This sentiment was reinforced during a visit to Omaha in April 2016, where Garawitz and his team met with Buffett.
The momentum gained traction, culminating in a grand dinner event hosted by Buffett in Omaha during November. This event, attended by forty influential figures, resulted in an impressive $60 million influx into Israeli bonds. Remarkably, $5 million of this sum emerged from Buffett's personal finances.
Berkshire's notable foray into Israeli investments began in 2006 with a substantial $4 billion investment in Israeli metalworking enterprise, Iscar. The venture marked Berkshire's inaugural foreign acquisition and served as a precursor to Buffett's visit to Israel for an up-close examination of the operation. Subsequently, accompanied by Iscar executive Eitan Wertheimer, Buffett embarked on a European tour to explore additional overseas investment prospects.
In a display of philanthropy, Buffett further cemented his connection to Israel by contributing $10 million to an Israeli hospital in 2013, as attested by contemporary press reports.
RELATED POST:
---
Advantages of Israeli Bonds: A Deeper Look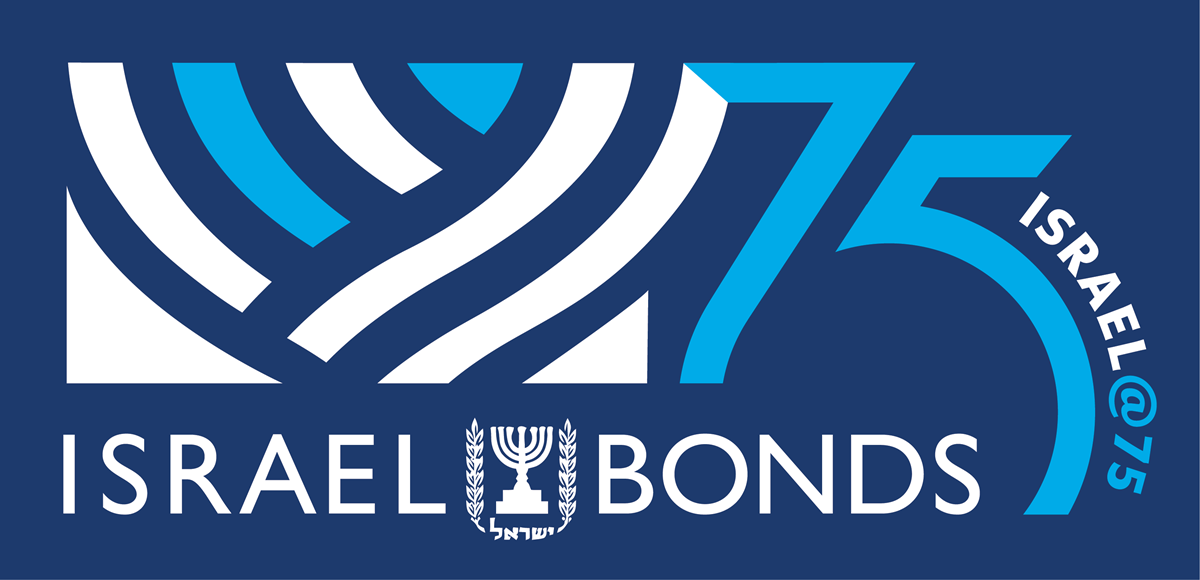 When evaluating potential investment avenues, it becomes imperative to analyze the distinct advantages associated with Israeli bonds. These advantages extend beyond financial returns and resonate with Warren Buffett's astute investment philosophy.
1. Wealth Preservation Over High Returns
Warren Buffett's endorsement of Israeli bonds underscores a vital distinction between investment goals. While he champions stocks for long-term growth, bonds serve as a prudent option for wealth preservation. This perspective is particularly relevant for affluent individuals more focused on safeguarding their capital.
2. Israel's Success Story
Buffett's affinity for Israeli investment can be attributed to the nation's parallel journey to prosperity, mirroring that of the United States. Both countries have embraced open markets and an entrepreneurial ethos, fostering a conducive environment for economic growth and innovation.
3. Long-Term Stability
Israeli bonds are characterized by their maturity-based approach, offering stability over an extended period. Unlike tradable assets, these bonds are issued and retained until maturity, aligning with Buffett's emphasis on long-term commitment.
4. Favorable Economic Outlook
Israel's robust economic performance, including a 4% growth rate last year and a projected 3.25% growth rate this year, reflects a nation on an upward trajectory. The stability of Israel's currency and its prudent monetary policies add to the appeal of investing in its bonds.
5. Philanthropic Impact
Investing in Israeli bonds transcends financial gains, echoing Buffett's own philanthropic endeavors. By contributing to Israel's economic development, investors can tangibly contribute to the nation's progress, aligning with Buffett's ethos of making a meaningful difference.
In essence, Warren Buffett's endorsement of Israeli bonds serves as a testament to the convergence of prudent investment and genuine support for a nation's growth. As investors consider their options, these advantages underline the potential value of including Israeli bonds within a diversified portfolio.
Conclusion
In conclusion, the nexus between Warren Buffett and Israeli bonds has woven a compelling narrative of cross-border investment and genuine support for a nation thriving on entrepreneurship and open markets. As the story continues to unfold, Buffett's endorsement of Israeli bonds stands as a testament to his unwavering commitment to the realm of investment possibilities.
Source: https://www.wsj.com/articles/warren-buffett-wants-you-to-buy-israel-bonds-1498123802